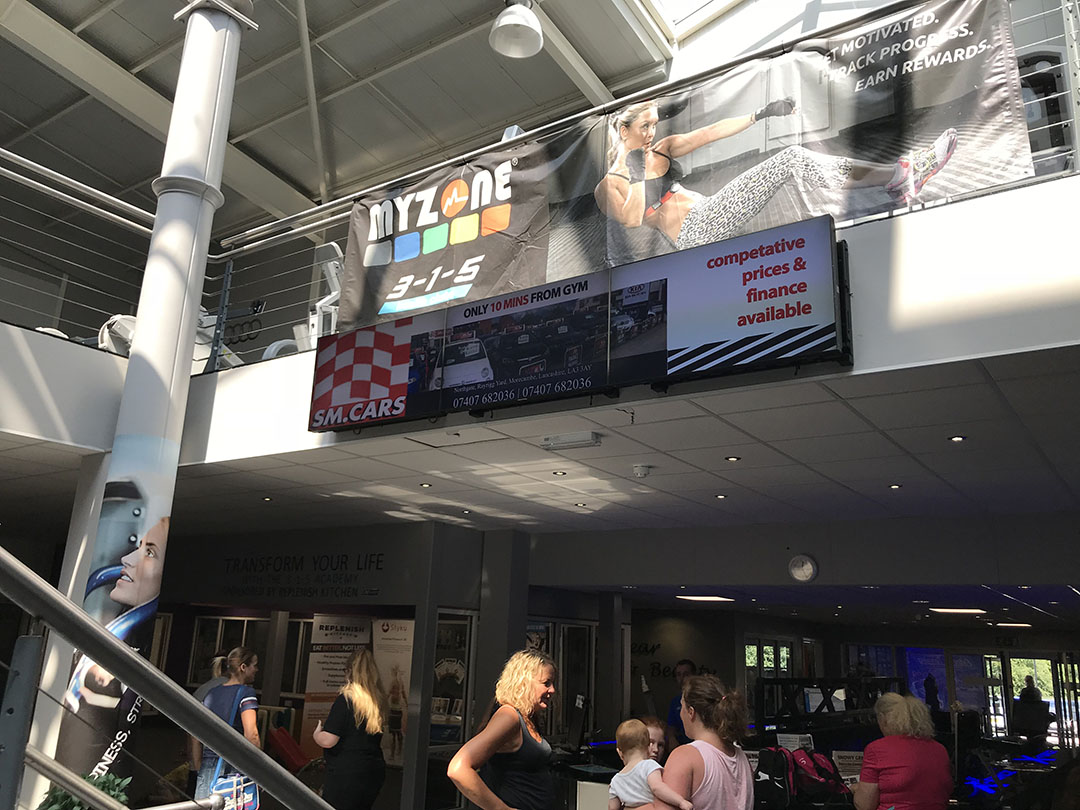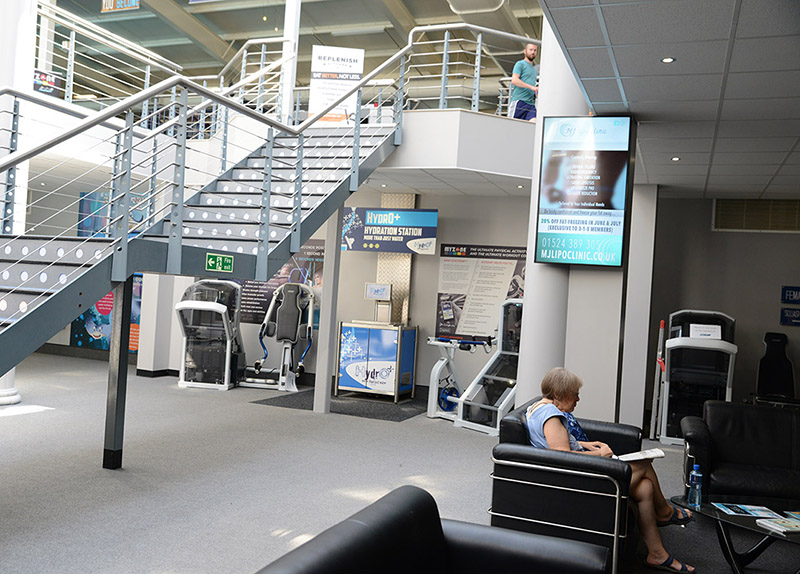 Digital Out of Home advertising within Lancaster's biggest and most exclusive premium health club. The screens are strategically placed to target responsive members in highly effective locations. Home to X-Force equipment. 3-1-5 Health Club in Lancaster is more than just a gym.
6000+ members who visit 3-5 times per week
Active, responsive members who spend an average of 90 minutes per session
47% Male, 53% Female
High AB1 demographic
HD VIDEO WALL
An engaging visual solution
Impactful, unobtrusive and targeted viewing
Creative digital opportunities
Professional grade high resolution screen
LED Screen Size: 3m x 1m
15 second ad looping 20x per hour
55″ Digital Portrait Screens
Increase your exposure with the member in high footfall areas of the site
6 Wall mounted portrait screens for maximum impact
Ideally situated for dwell time
LED Screen Size: 52 inch"
10-second ad running 20x per hour on all 6 screens
Secure Your Screen Time
If you'd like to advertise on any of our platforms, call 0161 222 0740 or submit an enquiry below.