No matter where you look, it's somewhat difficult to escape the feeling that 'It's Coming Home'. With the World Cup truly in its latter stages now as England face Croatia in Moscow this evening, the general feeling in the UK is pure excitement as The Three Lions look to reach a World Cup final for the first time since 1966.
It has recently been reported that almost 20 million people tuned in to watch England's quarter-final victory over Sweden on Saturday broadcasted on BBC One, peaking at 19.9 million from an average of 15.5million. With the previous last 16-tie against Columbia soaring to record figures of 24.4million, England's successes on the pitch have inspired unanimous positivity around the country.
Men, women, and children from all backgrounds have expressed their delight on national news and social media following England's performances, but how exactly is that impacting people getting active in local communities?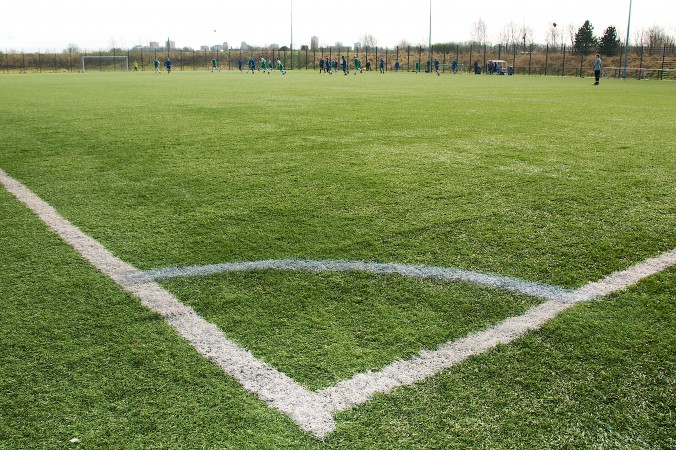 The gloriously warm weather has seen leisure centres across Salford become busier and more buoyant locations for people maintaining a healthy lifestyle. There's never been a better time for football fans to come to the fantastic facilities at Salford Sports Village, which includes state of the art full-size astroturf pitches, and smaller pitches for nine a side, seven a side and five a side games friends and families can enjoy on summer evenings.
Your local Salford Leisure Centre is fast becoming a focal hub of the local community, with members momentum continuing to soar across summer through a range of events, many which involve the football facilities at Salford Sports Village.
Lucid Outdoor can successfully promote your brand to a responsive, local audience that captures dwell time, impact and engagement in this exciting time. The tournament has had a significant influence on football fans of all ages to head down to the pitches – as visitor numbers at Salford Sports village have surged due to the buzz around The World Cup.
Regardless of England's result tonight (although we're truly supporting them!), the real winner of the World Cup is the sense of community it's inspired across the country. Contact Lucid Outdoor today, where we can provide your business with the chance to score before your competitors, and bring it home.