Leisure centre advertising – A solution for your business
Unless you didn't already realise, gyms and leisure centres are currently thriving. With over 9.7 million people of the UK population maintaining an active lifestyle as gym members, the 2017 State of the UK Fitness Industry Report figures shows that there has never been a more fruitful time for health club and leisure centre advertising.
With so many different platforms out there to advertise on, the options to advertise your brand can seem somewhat confusing. Whilst media owners will promise the many benefits of advertising with their platforms, each platform offers its own positives for a successful campaign. No business wants to invest time, money and resources into a campaign that doesn't provide an ROI, which is why we are outlining a contemporary solution to achieving success with your next campaign.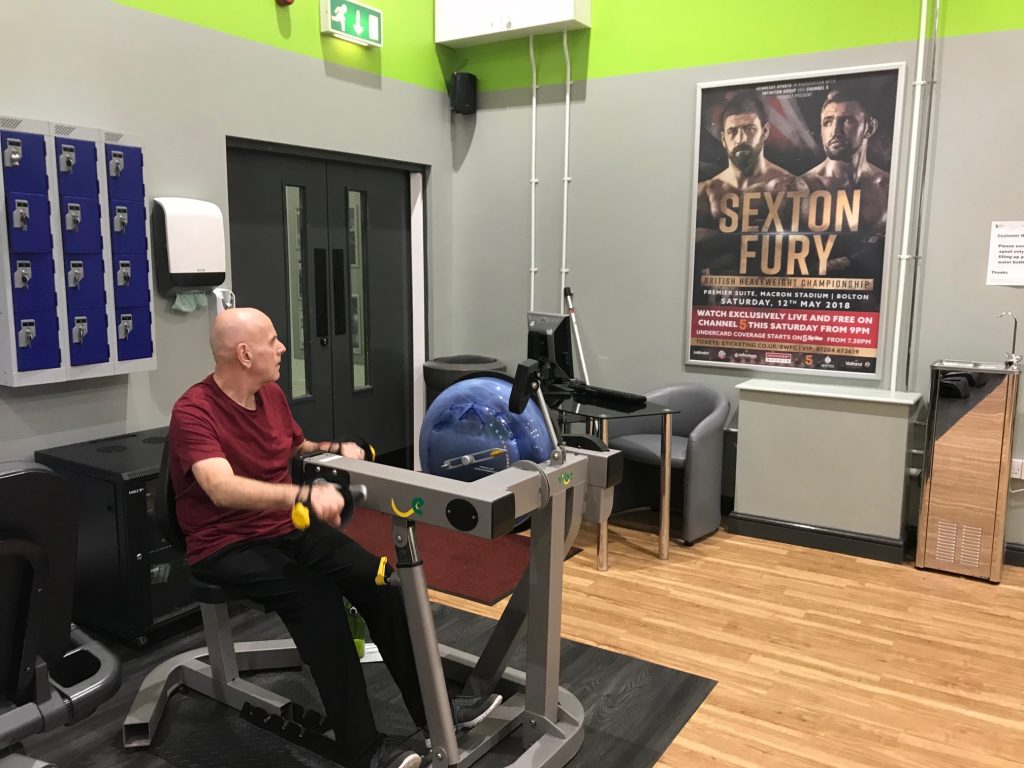 Read on to find out how media in gyms can provide advertising success that other media can only promise to capture.
It's common knowledge that in the internet era, every brand and business is competing with their marketing for a consumer's attention. With so much competition out there for advertisers, connecting to the consumer has proven to be a successful method of implementing a successful campaign.
Both health clubs and leisure centres can provide an effective environment to achieve such success, targeting desirable consumers at their most receptive. From the average gym-goer to the strengthened trainer, a routine is pivotal. For advertisers, this routine is an invaluable asset, as targeting an audience who are responsive to your brand is fundamental to generating attention and engagement.
In addition to this, media can be strategically placed in areas with high footfall and dwell time. It is proven that gym members are instinctively more inclined to engage with advertisements in cardiovascular areas filled with treadmills and exercise bikes than they would be in a free weights room. Whilst that's not to say that consumers aren't susceptible when pumping iron, the endorphins released through pre-workout cardio can enhance the consumer's experience, allowing advertising to be more impactful.
Lucid Outdoor's portfolio of digital portrait screens can also provide premium-quality creatives that will help convey your brand's appeal as both professional and impressive, building trust with the consumer. Whilst many digital out of home methods can guarantee mass exposure and unavoidable imagery, a significant benefit of advertising within gyms is the process of targeting a captive audience, rather than one who could simply be walking or driving past.
Targeting audiences throughout health clubs and leisure centres is more than just a TV above the treadmills with class times and workout tips. Digital signage can instead be strategically positioned, striking, and powerful. Whilst gym members all want to achieve a healthy lifestyle, they provide a diverse environment filled with proven consumers. Whether it's fashion, motoring, leisure or hospitality, advertising in a gym can help you connect with valued customers, all within the same successful space.
For your next advertising campaign, save yourself valuable time and money considering various traditional and contemporary advertising methods, and reconsider your approach.
Lucid Outdoor's media space can offer your next solution for OOH advertising, promoting your brand to high-profile, ABC1 members in our collaboration with 3-1-5 Health Club in Lancaster, and with dominant, four-sheet posters across eight different centres with Salford Leisure.